Our Story
Wave Riding Vehicles
At Wave Riding Vehicles, the love of surfing and board building is at the heart and soul of what we do. Quality and performance have distinguished our surfboards, shops and clothing for more than fifty years (since 1967). Our locations offer everything needed for surf, skate, SUP, and snow lifestyles.
Making Wave Riding Vehicles with passion since 1967
How it's made
Hand made and factory shapped
Tell your story
2022 WRV models
Each year we form a team of WRV models. Will you be next?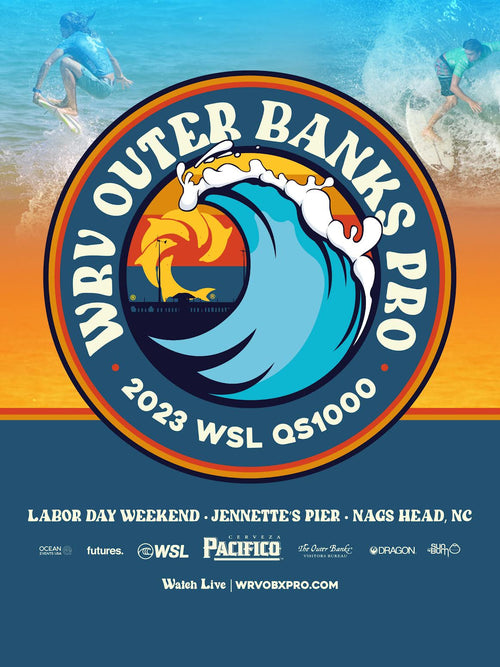 Our annual surf competition
WRV OBX Pro 2023
WSL 2023 Wave Riding Vehicles Outer Banks Pro presented by Pacifico Clara • Labor day weekend at Jennette's Pier, milepost 16.5, in Nags Head, NC
What people are saying
our testimonials
"Took surfing lessons through WRV! They have a great team! They got us scheduled with one day's notice. My kids LOVED the lesson! They learned WAY faster than I expected. They were surfing by the end of their FIRST lesson… and one of my daughters has a motor impairment. Thanks especially to John! Awesome job—very patient, fun and "cool" according to my kids LOL.
Also, when I asked for help with attire, they helped me find these PERFECT spring suits… great fit and very functional and well priced!
I would recommend WRV lessons and surf shop products to EVERYONE."
"Just had the most amazing custom board made for my bae this Christmas! The customer service was great and they even included a special note on the board for me. Price was also very reasonable and it was ready earlier than expected."
"Love this place..have shopped since the 70s. All my gifts come from WRV."